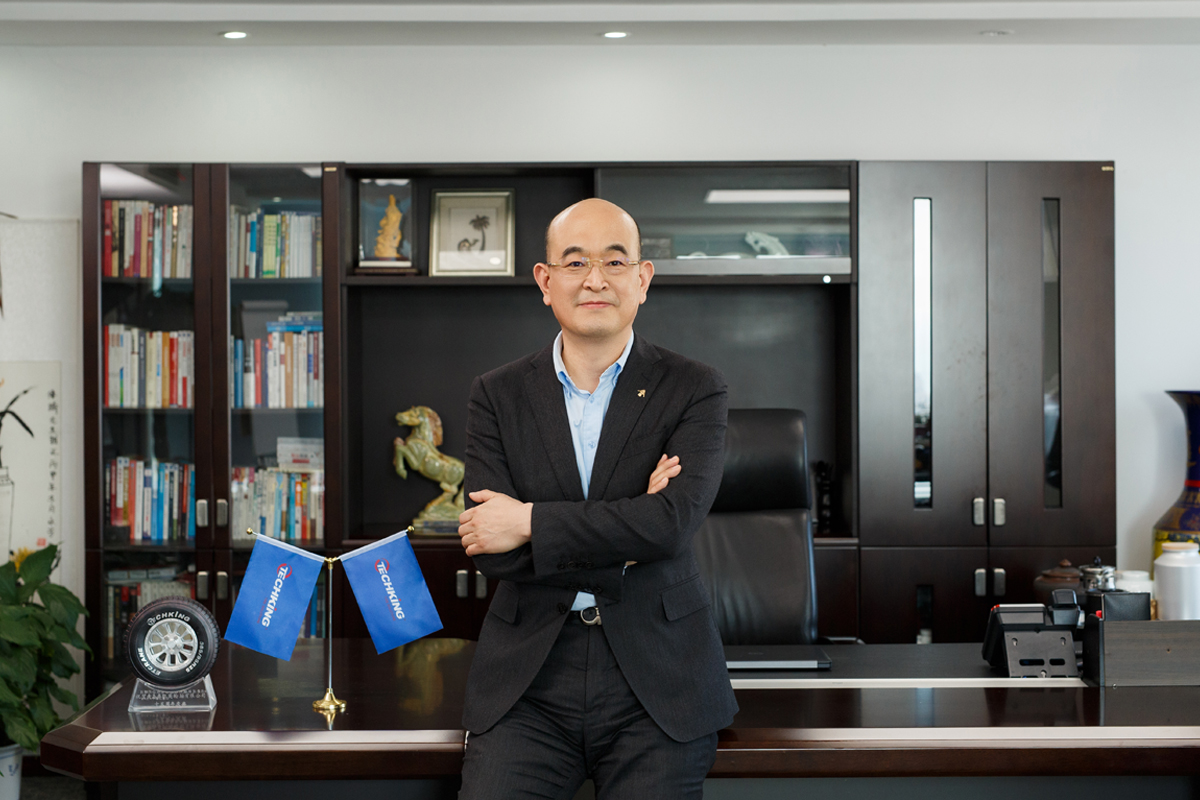 This is Tech Wang, the founder and chairman of Techking Tires Ltd. Thank you all for your continuous attention and encouragement to Techking. Your support is our greatest motivation to keep making breakthroughs despite adversity. Thank you, everyone!
Established in June 2005, Techking has dedicated itself to the R&D, application, and value-added services of OTR tires, and truck tires, and set the corporate vision as "be the leading international tire application solution provider for mining and construction industry ". Moreover, we are the only tire company focusing on mining-tire and construction-tire segments.
To produce more professional tires, Techking concentrates on customized research and development, and extensive cooperation with colleges, universities, and research institutes. To date, Techking is the only Chinese brand that simultaneously provides original equipment tires for large-tonnage cranes of XCMG, SANY, and ZOOMLION. In the overseas market, Techking emerges as a long-time partner to 36 global top construction machinery manufacturers, such as Liebherr, Sandvik, Tadano Demag, and Doosan. We are also well recognized by world-leading mining companies, such as Rio Tinto, Glencore, BHP, and Vale.
To speed up the realization of our vision, Techking has planned to gradually adopt the customer-oriented Trio Business Model since 2019. This model covers an integrated product development system, a localized marketing and service system, and a specialized service system. In terms of a product integrated R&D system, Techking will carry out custom-made R&D together with customer partners and manufacturers through product definition, design, launch, and verification; in terms of a localized marketing and service system, Techking will set up localized marketing and service teams at home and abroad to facilitate partners' channel expansion and on-site services rendering; in terms of specialized service system, we cover the whole product life cycle of pre-sale, under sales and after-sales, actively advocate the concept of "maintenance instead of replacement", and provide customers model selection, maintenance, repair, disassembly, after-sales services and so on.
With the all-around upgrade of the Trio model in R&D, marketing, and services, Techking continues to focus on customer value and provide more professional products and services, to achieve a win-win for customers, suppliers, and Techking.
Techking has always regarded the "wellbeing of employees" as one of our objectives. Giving back to society is our commitment and original intention. We have set up a dedicated fund to sponsor special employees' families, charitable education, university research projects, and so on. Through continuous technological innovation, we unremittingly promote the retreading performance of tire products, and step up the development of smart tires for all-electric self-driving vehicles, to achieve the sustainable development of both the Company and society.
In the era of both challenges and opportunities, Techking will continue to value every customer's value and our social responsibility, make every effort for every challenge, and unceasingly make new contributions to the social and economic development while endeavouring to realize our corporate vision.
We hope you will continue to support Techking. Thank you!